In recent years, the world of online gaming and content creation has been dominated by platforms like Twitch. However, the landscape is rapidly evolving, with changes like the multistreaming ban by Twitch and the fate of Mixer. As streamers and viewers look for fresh experiences and opportunities, alternative platforms are emerging to cater to their needs. This article will delve into the evolving streaming platform scene, highlighting the challenges and opportunities faced by content creators. We will also explore how platforms like iReplay.TV, Kick.com, and Trovo.Live are reshaping the streaming industry.
The Multistreaming Ban and the Mixer Fallout
Twitch, the behemoth of game streaming platforms, once allowed users to multistream, simultaneously broadcasting content on other platforms like Facebook Gaming and YouTube. However, Twitch's multistreaming ban in response to exclusivity agreements has shifted the dynamic. This has pushed content creators to explore other options to maintain their visibility and reach a broader audience.
The Mixer platform, backed by Microsoft, entered the scene with ambitions to compete with Twitch. Unfortunately, Mixer's journey was short-lived as Microsoft decided to shut down the platform in mid-2020. This left many Mixer streamers in a tough spot, searching for a new platform to call home.
The Rise of Alternative Platforms
In the wake of these changes, alternative game streaming platforms have gained traction. Let's take a closer look at some of these platforms that offer new opportunities for content creators:
iReplay.TV
: Unlike traditional streaming platforms, iReplay.TV takes a unique approach by allowing users to build their own media empire. This platform empowers content creators to host, monetize, and distribute their content through personalized channels. With features like multistreaming, real-time interaction tools, and customizable branding, iReplay.TV offers a comprehensive solution for creators looking to establish their brand in the gaming community.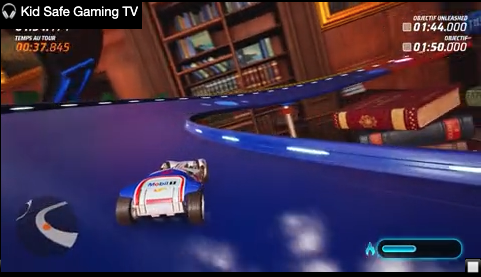 Kick.com
: Kick.com brings a fresh perspective to the streaming landscape. Known for its focus on interactive and collaborative experiences, Kick.com emphasizes community engagement. It provides tools for content creators to seamlessly collaborate on projects, engage with fans, and foster a sense of community ownership.
Trovo.Live
: With the demise of Mixer, Trovo.Live stepped in as a potential contender. Backed by Tencent, Trovo.Live offers a wide range of features tailored to both viewers and streamers. The platform boasts low latency and interactive features, enhancing the viewer experience. Additionally, Trovo.Live's Partner Program provides monetization options for streamers, making it an attractive alternative for those looking to earn from their content.
Choosing the Right Platform for You
As the streaming landscape diversifies, it's important for content creators to evaluate their options carefully. Factors such as community engagement, monetization opportunities, and the platform's unique features should be taken into account. Additionally, the ability to multistream across platforms might be a crucial consideration for creators seeking to expand their reach.
Conclusion
The era of Twitch dominance is evolving, and with it comes a host of opportunities and challenges for content creators. The multistreaming ban by Twitch and the fall of Mixer have paved the way for a new generation of streaming platforms. As creators seek alternatives, platforms like iReplay.TV, Kick.com, and Trovo.Live offer innovative approaches to game streaming. Whether you're looking for more interactive features, community engagement, or the ability to build your own media empire, these alternatives provide a range of options to suit your needs. As the streaming landscape continues to evolve, staying informed about these emerging platforms is essential for content creators and viewers alike.