In today's digital landscape, the appetite for 24/7 live stream TV has never been greater. From Twitch 24/7 streaming service to adult 24/7 streaming subscription services, the market is awash with options for viewers. However, breaking into this realm as a creator requires more than just a camera and an internet connection. This guide aims to provide you with an in-depth look into setting up a 24/7 live streaming service that not only captures but also keeps your audience's attention on your brand.
Debunking the Myth: What Exactly Is 24/7 Live Stream TV?
Contrary to popular belief, a 24/7 live stream TV is not just a continuous loop of live broadcasts. Much like traditional TV, it's a calculated mix of live and catalog content, which can include archived live shows for replay. This strategy ensures you offer a dynamic viewer experience while also making content management feasible.
The Power of a 24/7 Channel: Hold Onto Your Audience
One of the greatest advantages of running a 24/7 live stream TV channel is that you keep your audience focused on your brand. Instead of them flipping to competitors' channels during your off-hours, a 24/7 channel provides constant engagement, increasing brand loyalty and recognition.
Low Barrier to Entry: Start with Just 4 Hours of Content
You don't need an extensive library to get started. Channels like Cars and Brands TV launched with just 4 hours of content, progressively enriching their programming with more live and archived content.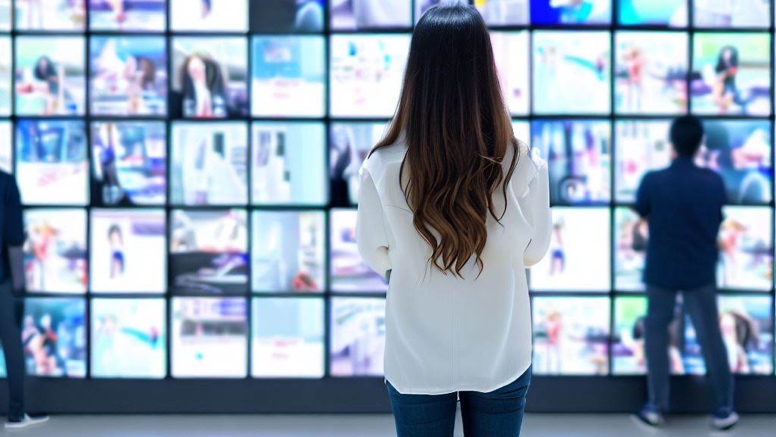 Step-by-Step Guide: How to Set Up a 24/7 Live Stream TV
1. Content Planning
Before anything else, consider what your channel is about and what kind of content you intend to produce. A blend of live and catalog content is essential.
2. Select a Reliable 24/7 Streaming Service Server
A high-quality 24/7 streaming service server is essential for uninterrupted service. Whether you're focusing on general content or venturing into niches like adult 24/7 streaming subscription service, make sure your server is reliable.
3. Implement a Content Management System
Platforms like Only Fans offer a robust CMS that enables you to manage your content more effectively. A good CMS will allow you to schedule content and handle transitions smoothly.
4. Perform Comprehensive Tests
Before launching, test your system for any loopholes. Ensure that the transition between live and catalog content is seamless.
5. Launch and Fine-Tune
Once you're confident in your setup, it's time to go live. Monitor analytics and viewer behavior to refine your content strategy over time.
6. Expand Your Content Library
As your channel grows, continue adding diverse content to keep your audience engaged.
Monetization and Content Protection
Once operational, consider implementing monetization strategies like paywalls, accessible via credit card or cryptocurrencies. To protect your revenue stream, use unique token systems that prevent unauthorized link sharing.
Conclusion
Setting up a 24/7 live stream TV channel is a strategic move that can bring great rewards. It not only enables you to capture but also retain your audience's attention, reducing the chances of them drifting to a competitor. By adhering to the key steps outlined here and employing effective monetization and content protection measures, you'll be well on your way to creating a 24/7 channel that stands out.