In the world of broadcasting, playout software serves as the backbone for delivering seamless content to viewers' screens. Over the years, this essential technology has undergone a significant transformation, shifting from traditional Windows workstations to the realm of web browsers and cloud-based solutions. In this article, we explore the evolution of playout software and its migration towards more dynamic and versatile platforms.
The Traditional Landscape: Windows Workstations
For years, Windows workstations were the go-to environment for running playout software. These dedicated systems provided stability and control over the broadcasting process. However, this setup had its limitations. It required specialized hardware, on-site maintenance, and scalability challenges. As technology advanced, broadcasters began seeking more flexible and accessible alternatives.
The Paradigm Shift: Browser-Based Playout
One of the most notable trends in recent times is the shift towards browser-based playout solutions. Web browsers have evolved into powerful tools capable of handling complex tasks, including content management, scheduling, and live streaming. Browser-based playout software offers broadcasters greater convenience and accessibility. This approach eliminates the need for specific hardware and allows users to manage their content from virtually anywhere with an internet connection.
Unlocking the Cloud Advantage
The migration of playout software to the cloud marks a revolutionary leap forward. Cloud-based playout solutions offer unmatched flexibility, scalability, and cost-efficiency. By harnessing cloud infrastructure, broadcasters can access their playout software and content libraries from anywhere, breaking free from the confines of physical workstations. This scalability ensures that broadcasters can seamlessly adjust resources based on demand, eliminating the need for overprovisioned systems.
Benefits of Cloud-Based Playout
Enhanced Collaboration
: Cloud-based playout fosters collaborative workflows. Team members can access and manage content simultaneously, facilitating smoother operations.
Global Reach
: With content stored in the cloud, broadcasters can effortlessly reach audiences worldwide without geographical limitations.
Reduced Costs
: Cloud-based playout eliminates the need for on-premises infrastructure, leading to cost savings on hardware, maintenance, and upgrades.
Scalability
: The cloud's inherent scalability allows broadcasters to adapt quickly to changing demands, ensuring uninterrupted streaming during peak periods.
Disaster Recovery
: Cloud solutions offer built-in redundancy and disaster recovery options, safeguarding content against unexpected disruptions.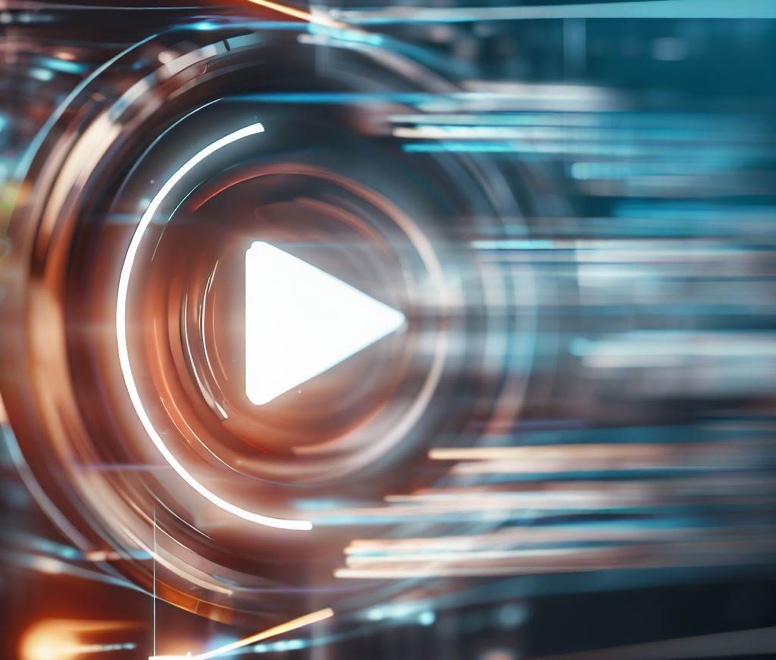 The Future Landscape
As the broadcast industry continues to evolve, the trajectory is clear: playout software will increasingly be web-based and cloud-powered. This transition aligns with broader technology trends emphasizing accessibility, agility, and efficiency. While traditional Windows workstations still play a role, the advantages offered by browser-based and cloud-driven solutions make them the preferred choice for many broadcasters seeking a competitive edge in a fast-paced digital landscape.