There are a few ways to safeguard your children from YouTube's algorithms, comments, and chat while still giving them access to select videos or channels. One option is to use YouTube's built-in parental controls, which allow you to restrict access to certain content, turn off comments, and disable chat. Another option is to use a third-party parental control software, which can give you even more control over the videos your children can watch and the features they can access. Additionally, you can also supervise your children when they are using YouTube and monitor the content they are watching. Another way is setting up a YouTube Kids account which is designed specifically for children and has stricter content policies, but it has fewer features and videos.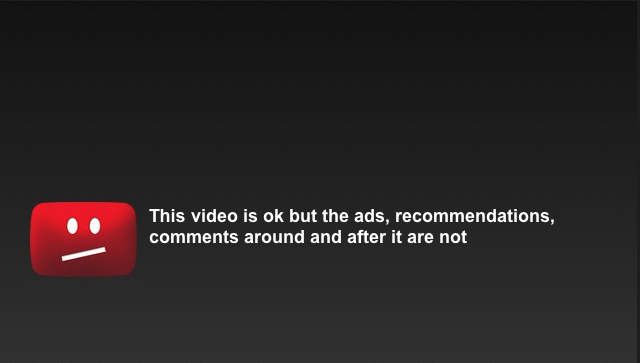 A distinctive feature, created by a parent for other parents.
With the understanding that many of us are parents, and it can be challenging to prevent children from accessing YouTube or TikTok videos, as they are easy to be displayed on a screen, whether at school or at home, I developed a specific feature. This feature, which was created even before the founder's own child was old enough to use a smartphone or tablet, allows you to convert a YouTube (or other sources) channel, unlisted or public playlist, or single video into a private video podcast.
This feature not only eliminates all elements surrounding the video (ads, comments, chat, recommendations, etc.), but also allows parents to download videos so they can be watched offline using any app of their choice, such as paid podcast apps (eg:
target='_blank'>Downcast
) that are free of advertisements. This eliminates the need to install YouTube or TikTok on tablet, smartphone, or TV set-top box that will be used by children.
Step 1: Save a YouTube video and add it to a newly created playlist
Please follow these steps:
Go to YouTube and sign in to your account.
Find the video you want to add to the playlist and click on it to open it.
Click on the "Save" button below the video.
Create a new playlist from the drop-down menu and choose the type (unlisted is the recommended type)
Click on "Save to Playlist" to add the video to the selected playlist.
This is the only action you will need to repeat for future videos to add to your podcast
Step 2: Create a private podcast from this playlist
Please fill out the form below with your youtube playlist URL
Choose a podcast app that allows custom URLs to be added, such as Downcast on iDevices.
Please be patient for video retrievals as you will be in the low-priority queue (videos usually take up to 2 hours to be added to your prodcast)
What is the maximum number of videos in a YouTube public playlist?
The maximum number of videos in a YouTube public playlist is currently 5,000. Just create a new playlist when you reach this number like I did after a few years. The maximum number of playlists that you can create on a YouTube account is currently 200.