Is it possible to perform live streaming under any condition, and what were the limitations in 2015?
Given the challenging connectivity conditions, such as poor cellular networks and limited peering between countries or continents, broadcasting the Wild Touch Expedition from Antarctica to Europe in November 2015 presented an intriguing challenge that captured our interest.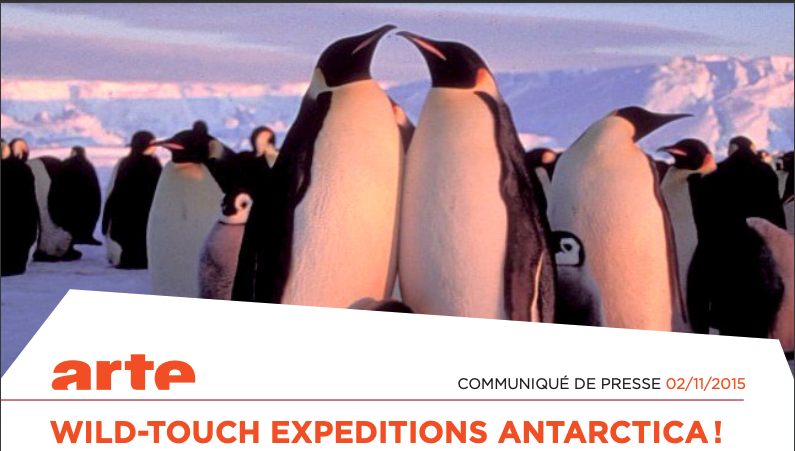 Although it's become easier to conduct live streaming through a smartphone or mobile transcoder linked to a camera or mixer, the network quality remains a major concern, as is typical for over-the-top (OTT) broadcasting over an unmanaged network. The only thing worse than an internet connection from the Dumont d'Urville station in Adélie territory would be areas where there's no cellular or satellite network coverage at all. Here are the difficult circumstances and requirements
Capturing footage in Antarctica requires hardware that can withstand extremely low temperatures, even though it was springtim. Specialized equipment such as Streambox transcoders and signal extenders were necessary.
Latency that cannot be avoided is caused by satellite involvement, particularly as geostationary satellites are unable to cover the poles, and there is also the risk of satellite link disruptions
In order to chat during live streaming, it is necessary to have a low latency
It was necessary to handle high levels of traffic as the session was being streamed not only on partner platforms but also on Al Gore's '24 Hours of Reality' (which was ultimately cancelled due to the Paris attacks).

With regards to iReplay's scope, we opted to maintain adaptive bitrate streaming (ABR) as it provides the widest compatibility across various devices (such as PCs, mobile phones, tablets, and TVs). Low latency HTTP streaming standards were obviously not available at that time However, we chose a shorter 'keyframe period' than what is typically used in order to achieve both acceptable video quality and latency (taking into account the transcoder/decoder buffers and necessary segmentation). To further reduce latency, we utilized a PC/Mac video player with lower latency than standard. Prior to the live streaming event, numerous tests were conducted to ensure that all prerequisites were met and to adjust every transcoder parameter (three transcoders were used, including one located in Antarctica - Streambox - and another that transcoded satellite feeds to our adaptive streaming server, which delivered streams to viewers). Despite challenging conditions, the latency on iReplay equipment was approximately 4 seconds, resulting in an end-to-end delay of approximately 11 seconds, which was roughly half of what was observed on most IPTV broadcasts at the time.
In order to meet the anticipated levels of traffic, a two-tiered architecture was implemented. Direct distribution from the transcoder/streaming server was employed to minimize latency (as content caching by a CDN would have added latency due to the need to transfer content from the origin server to edge servers before delivering to viewers), with the goal of supporting as many users as possible. In addition, Peer-to-Peer (P2P) connections were used to support connections that could not be handled by the origin server during peak hours. However, the use of P2P introduced additional latency to playback, as players searched for other viewers who had already downloaded segments. These segments then had to be downloaded from other users or from the streaming server.

Typically, latency is not a significant issue for interaction since communication standards such as phones and voice-over IP/Skype are used instead of streaming. However, even in these cases, latency can still be noticeable during an event in Antarctica.

If you are interested in learning more about the expedition, please have a look at the (french) press release. Additionally, an iMAX movie, an exhibition in Lyon, and several photo books were released in 2016. If you are a fan of Luc Jacquet's work (known for the film March of the Penguins - I'd recommend the French original movie 'La Marche de l'Empereur' with a score by Emilie Simon), you may also be interested in watching his movie, 'Ice and the Sky'.



Get professional services from iReplay.TV for challenging streaming conditions
iReplay.TV Free trial
No subscription
No credit card required
Article written by
Sylvain Corvaisier (LinkedIn)
Last modified: February 28th, 2023
Blog articles
Share this article