In the ever-evolving world of video content, understanding the concept of aspect ratio is crucial. From the classic 4:3 format to the modern 16:9 widescreen and even the intricate 2.35:1 cinematic ratio, aspect ratios play a vital role in how videos are presented across various platforms. In this comprehensive guide, we'll delve into the world of aspect ratios, their importance, and why maintaining the original source aspect ratio is often the best choice for optimal viewing experiences and effective SEO.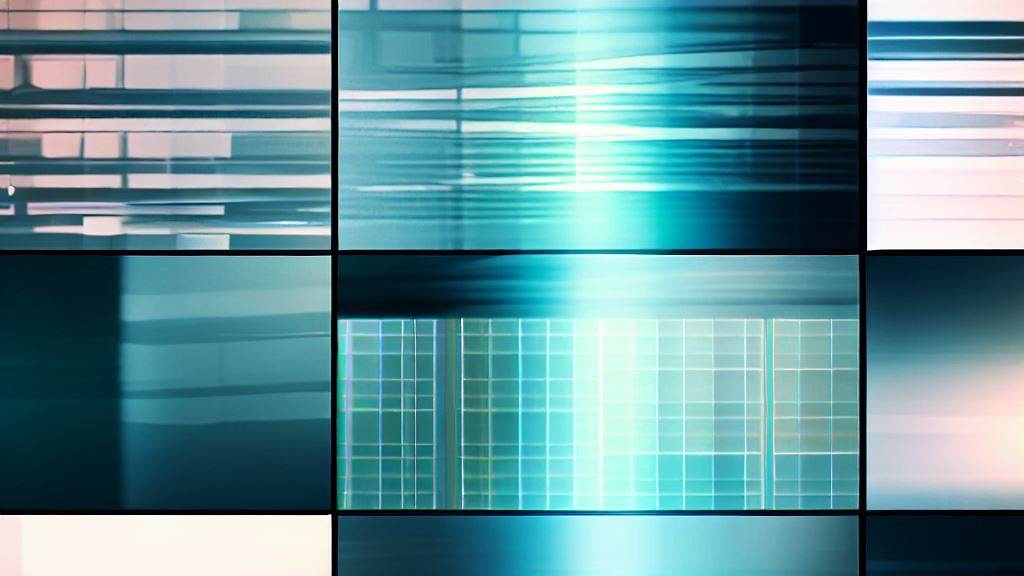 What is Aspect Ratio?
Aspect ratio refers to the proportional relationship between a video's width and height. It is commonly expressed in the format "width:height" (e.g., 16:9). Different aspect ratios offer distinct visual experiences, from the square-like 1:1 to the wide cinematic 2.35:1. The aspect ratio of a video significantly impacts how the content is displayed on screens, making it a critical consideration for content creators.
Common Aspect Ratios Explained
4:3
: This classic format was standard for older televisions and computer monitors. It's often associated with the vintage look, and while less common today, it still holds nostalgic value.
16:9
: The widescreen format has become the industry standard for TVs, monitors, and online platforms. It offers a cinematic feel and is optimal for a range of content types.
9:16 (Vertical Video)
: With the rise of smartphones and social media platforms like TikTok and Instagram, vertical videos have gained popularity. They make full use of a user's screen space when holding their device upright.
2.35:1 (Cinematic)
: This ultra-wide format is a hallmark of many cinematic experiences. It creates a grand, panoramic view that's ideal for epic storytelling.
Maintaining the Source Aspect Ratio
When creating and sharing videos, preserving the original aspect ratio is crucial. Altering the aspect ratio from the source can lead to distorted visuals, stretched images, or black bars on the screen, affecting the viewer's experience negatively. For instance, converting a 4:3 video to a 16:9 format might seem tempting, but it can distort the content and hamper its intended message.
Respecting the Screen Aspect Ratio
While maintaining the source aspect ratio is key, it's equally important to consider the platform where your video will be displayed. Platforms like YouTube, TikTok, Instagram, and others have their preferred aspect ratios. Adapting your content to fit these ratios while preserving its integrity is essential for engaging your audience effectively.
YouTube
: For YouTube, the standard aspect ratio is 16:9. However, vertical videos (9:16) also work well, especially on mobile devices, with the rise of YouTube Shorts.
TikTok
: Vertical videos shine on TikTok, with 9:16 being the go-to aspect ratio. It ensures your content takes up the entire screen when users scroll through their feeds.
Instagram
: Instagram supports a range of aspect ratios, including 1:1, 4:5, and 16:9, catering to both square and widescreen content.
The Letterboxing and Pillarboxing Solution
Sometimes, you may find the need to adapt content to a different aspect ratio. In such cases, techniques like letterboxing (adding black bars to the top and bottom) and pillarboxing (adding black bars to the sides) can help maintain the original aspect ratio within a different screen aspect ratio. This prevents distortion while ensuring your content is presented correctly.
The Encoding Ladder
When uploading videos to platforms, consider the concept of the encoding ladder. This involves providing the platform with multiple versions of your video at different resolutions to ensure the best quality across various devices and connection speeds. Each version maintains the correct aspect ratio, further emphasizing the importance of keeping your content visually appealing and accessible. This is usually managed by your video streaming platform.
Conclusion
In the realm of video content creation, aspect ratio plays a vital role in how videos are presented and perceived by viewers. While there's a myriad of aspect ratios to choose from, respecting the original source aspect ratio and adapting it to fit platform requirements is the golden rule. By doing so, you ensure that your content remains visually stunning, maintains its intended message, and engages audiences across different screens and devices. So, whether you're creating content for YouTube, TikTok, Instagram, or any other platform, remember that a video's aspect ratio is a critical piece of the storytelling puzzle.