Erkundung des Konzepts von Popup-Fernsehkanälen
Ähnlich wie ihre Einzelhandelspendants bieten Popup-Fernsehkanäle ein temporäres und einzigartiges Seherlebnis. Diese Kanäle, die von verschiedenen Fernsehdienstanbietern ausgestrahlt werden, ergänzen das reguläre Kanalangebot mit zeitlich begrenzten, speziellen Programmen. Dies kann von der Berichterstattung über große Sportveranstaltungen, spezialisierte Feiertagsprogrammierung oder sogar Nischen-Filmmarathons reichen. Popup-Kanäle können eine aufregende Möglichkeit sein, neuen Inhalt zu testen, Programmierungslücken zu füllen oder spezielle Zuschauerinteressen in bestimmten Zeiträumen zu bedienen. Sobald die Sonderprogrammierung abgeschlossen ist, verschwinden diese Kanäle in der Regel und lassen die Zuschauer gespannt auf das nächste Popup-Erlebnis zurück.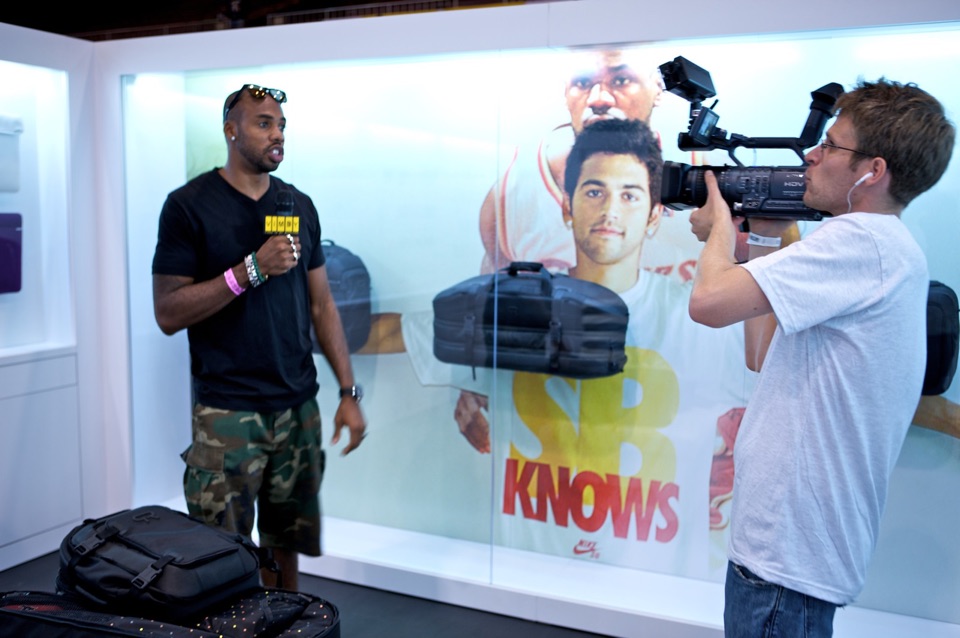 Wie Veranstaltungen Popup-Fernsehkanäle nutzen können
Betrachten Sie zum Beispiel das Potenzial eines Popup-Fernsehkanals, der einer großen Messe gewidmet ist. Die Einführung dieses Kanals einen Monat vor der Veranstaltung könnte als interaktive Werbetafel dienen, die die Messe und ihre verschiedenen Ausstellungen bewirbt. Dieser Kanal könnte Werbevideos von Ausstellern zeigen, die den Teilnehmern einen Vorgeschmack auf die angebotenen Produkte und Dienstleistungen geben.
Der Popup-Kanal kann auch eine innovative Plattform für die Zuschauerbindung sein, die es den Zuschauern ermöglicht, Inhalte von ihren bevorzugten Ausstellern auszuwählen und anzusehen, was zu einem persönlicheren und immersiveren Erlebnis führt. Nach der Veranstaltung kann der Kanal den Zuschauern weiterhin dienen, indem er aufgezeichnete Konferenzen, Hauptreden oder andere bemerkenswerte Ereignisse von der Messe überträgt.
Stellen Sie sich ein Autoszenario vor, bei dem ein spezieller Popup-Fernsehkanal Werbevideos von verschiedenen Automobilherstellern ausstrahlt. Die Zuschauer könnten ihr Seherlebnis personalisieren, indem sie sich dafür entscheiden, nur Inhalte von Automarken anzusehen, die sie interessieren. Auf diese Weise bindet der Popup-Kanal die Zuschauer effektiv, indem er auf ihre speziellen Interessen eingeht.
Erweiterung des Konzepts der Popup-Kanäle
Das Potenzial von Popup-Fernsehkanälen geht über die Veranstaltungsberichterstattung hinaus. Mit der Integration von Inhaltempfehlungsalgorithmen und Manifest-Manipulationstechnologie könnten diese Kanäle ein einzigartiges, personalisiertes Seherlebnis für jeden Benutzer bieten.
Durch Inhaltempfehlungen könnten diese Kanäle den Vorlieben der Zuschauer gerecht werden und Inhalte zeigen, die mit ihren Sehgewohnheiten und Interessen übereinstimmen. Beispielsweise könnte ein Zuschauer, der häufig Science-Fiction-Filme ansieht, einen Popup-Kanal finden, der klassischen Science-Fiction-Filmen gewidmet ist.
Darüber hinaus können mit der Fähigkeit zur Manifest-Manipulation Popup-Kanäle ad hoc erstellt werden, die eine Mischung aus Live-Veranstaltungen, Video-on-Demand und sogar gezielten Werbeanzeigen bieten. Dies sorgt für ein dynamisches und ansprechendes Seherlebnis und hält die Zuschauer am Inhalt fest.
Werden Sie Ihr eigenes Medium: Wie jede Marke ihren eigenen Videoinhalt erstellen, dessen Erstellung automatisieren und Kundenbeiträge integrieren kann
In der sich ständig weiterentwickelnden Medienlandschaft haben Marken die einzigartige Möglichkeit, ihr eigenes Medium zu werden. Durch die Erstellung von Videoinhalten, die Automatisierung der Produktion mit vorgefertigten Vorlagen und die Integration von Kundenbeiträgen können Marken eine starke Online-Präsenz entwickeln, ihr Publikum ansprechen und ihre Markenidentität stärken. Dieser Artikel untersucht diese drei Schlüsselstrategien, um jeder
Much like their retail counterparts, popup TV channels offer a temporary and unique viewing experience. These channels, broadcasted by various television service providers, supplement the regular lineup of channels with time-limited, special programming. This could range from coverage of major sporting events, specialized holiday programming, or even niche film marathons. Pop-up channels can be an exciting way to test new content, fill programming gaps, or cater to specific viewer interests during certain periods. Once the special programming concludes, these channels typically disappear, leaving viewers eager for the next pop-up experience.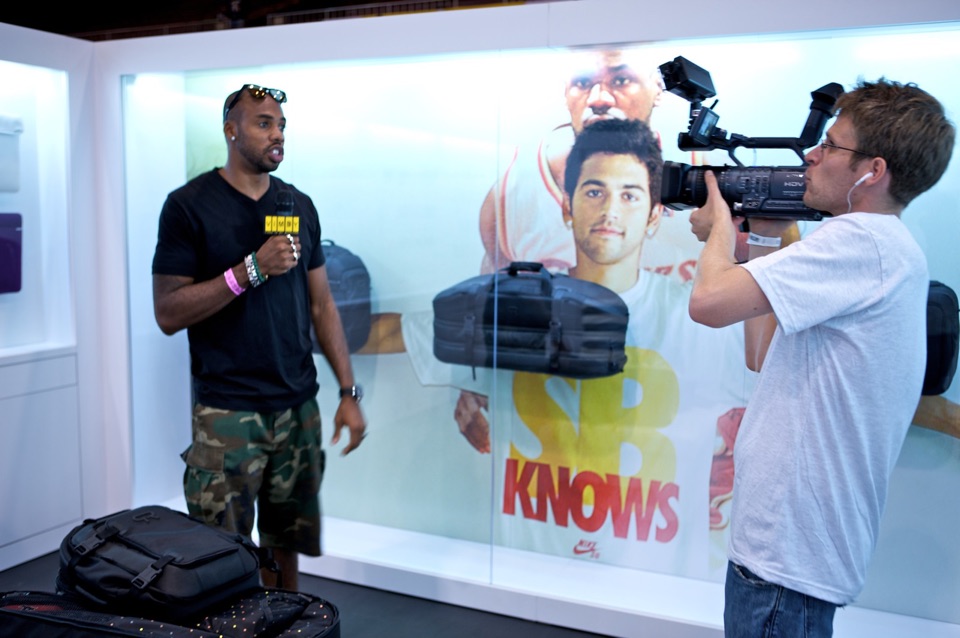 How Events Can Leverage Pop-Up TV Channels
Consider, for example, the potential of a pop-up TV channel dedicated to a large tradeshow. Launching this channel a month before the event could serve as an interactive billboard, promoting the tradeshow and its various exhibits. This channel could feature promotional videos submitted by exhibitors, giving attendees a sneak peek of the products and services on offer.
The pop-up channel can also be an innovative platform for viewer engagement, allowing viewers to select and watch content from their preferred exhibitors, leading to a more personalized and immersive experience. Post-event, the channel can continue to serve viewers by broadcasting recorded conferences, keynotes, or other noteworthy happenings from the tradeshow.
Imagine a car tradeshow scenario where a dedicated pop-up TV channel broadcasts promotional videos from various car manufacturers. Viewers could personalize their viewing experience, choosing to watch content only from car brands they are interested in. This way, the pop-up channel effectively engages viewers by catering to their specific interests.
Expanding the Pop-Up Channel Concept
The potential of pop-up TV channels extends beyond event coverage. With the integration of content recommendation algorithms and manifest manipulation technology, these channels could offer a unique, personalized viewing experience for each user.
Through content recommendation, these channels could cater to the viewer's preferences, showing content that aligns with their viewing habits and interests. For instance, a viewer who frequently watches sci-fi movies might find a pop-up channel dedicated to classic sci-fi films appearing on their lineup.
Further, with the capability of manifest manipulation, pop-up channels can be created on-the-fly, offering a mix of live events, video-on-demand, and even targeted advertisements. This ensures a dynamic and engaging viewing experience, keeping viewers hooked to the content.
Becoming Your Own Media: How Every Brand Can Create Their Own Video Content, Automate its Creation, and Integrate Customer Contributions
In today's ever-evolving media landscape, brands have a unique opportunity to become their own media. Through the creation of video content, the automation of production using pre-established templates, and the integration of customer contributions, brands can develop a strong online presence, engage their audience, and strengthen their brand identity. This article explores these three key strategies to help every brand become a full-fledged media entity.
Creation of Video Content
Videos are a powerful means of communicating with consumers and effectively conveying messages. Brands can become their own media by regularly producing relevant and engaging video content. This can include tutorials, product presentations, interviews, educational videos, and much more. By creating their own videos, brands can control the tone, style, and conveyed message, thereby reinforcing their brand identity.
Automation of Video Creation through Templates
Video creation may seem complex and costly, but automation can make this process more efficient and affordable. Brands can use pre-established templates to create videos using resources such as images, text, and APIs. These templates allow for easy customization of video content to suit the specific needs of each brand. Automation also offers the opportunity to quickly produce videos to meet evolving market needs and trends.
Integration of Customer-Created Content
Customers are often a brand's best ambassadors. By integrating customer-created content into their media strategy, brands can harness the power of authenticity and trust. Brands can encourage customers to share their experiences, stories, or even their own videos highlighting the brand's products or services. This creates a closer bond between the brand and its customers, while providing compelling and engaging content.
By adopting these strategies, each brand can assert itself as a full-fledged media entity and reach new heights in its marketing journey.
How much does a Pop Up TV channel cost ?
Here is an example of pricing for a
4-day event Pop Up Channel
Final Thoughts
In the current era of content saturation, capturing and maintaining viewers' attention is paramount. Pop-up TV channels offer an innovative solution to this challenge. By delivering personalized content, promoting viewer engagement, and providing unique viewing experiences, pop-up channels can draw viewers back to the big screen.
These channels can also leverage the popular elements of social media, such as personalized content feeds, to engage viewers further. In doing so, pop-up TV channels can offer a more immersive and engaging viewing experience, leading to increased viewer retention and satisfaction.
To explore the potential of pop-up channels for your next event or as a part of your regular programming, consider integrating content recommendation and manifest manipulation technologies. The potential for viewer engagement and content personalization is immense, and the benefits are sure to be rewarding.