Apple's innovation never ceases to amaze, and the recent introduction of the Apple Vision Pro and iPhone 15 Pro is no exception. These cutting-edge devices offer the ability to capture and relive moments in a completely new dimension: spatial videos. But how exactly can you shoot these three-dimensional experiences? Let's dive in.
What is Spatial Video?
At its core, spatial videos are three-dimensional experiences that allow you to relive moments as if you were there. Imagine attending your daughter's birthday party and then, days later, donning the Apple Vision Pro headset to feel like you're back in that joyous moment. The operating system of the Vision Pro makes this immersive experience possible.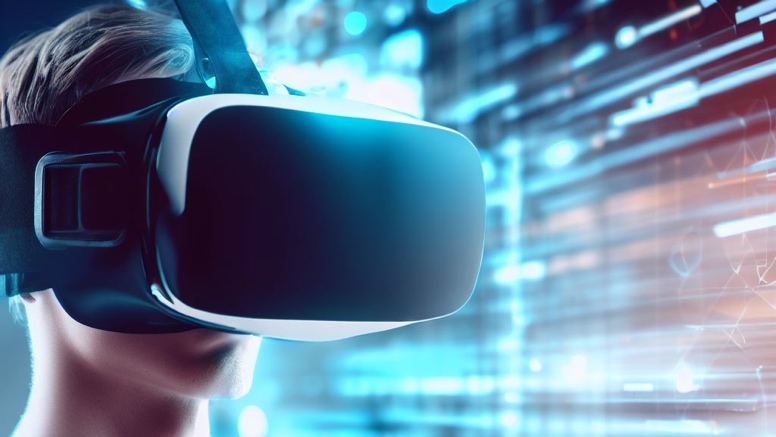 Shooting Spatial Videos with iPhone 15 Pro
The iPhone 15 Pro, with its redesigned camera system and the powerful A17 Pro CPU, is a game-changer in the realm of spatial video capture. Here's how you can shoot spatial videos using the iPhone 15 Pro:
Open the Camera App
: Just like you would for any other video or photo.
Select the Spatial Video Mode
: This mode will likely be prominently featured given its significance.
Point and Shoot
: Capture the moment as you typically would. The advanced technology in the iPhone 15 Pro will handle the complexities of recording in 3D.
Transfer to Vision Pro
: Once you've captured your spatial video, you can easily send the footage to the Vision Pro for an immersive viewing experience.
Later this year, Apple will further enhance the iPhone 15 Pro's capabilities, allowing users to add a new dimension to their video captures specifically tailored for the Apple Vision Pro.
Capturing Moments Directly with Apple Vision Pro
For those who want to capture moments directly from the Apple Vision Pro headset, the process is straightforward, albeit with a trade-off. While you can use the Vision Pro to record spatial videos, doing so means you might miss out on experiencing the moment firsthand. However, for events where you're more of an observer than a participant, this can be an excellent way to capture memories.
Reliving the Moments
Once you've captured your spatial videos, the real magic begins. With the Apple Vision Pro, you can relive those moments with immersive Spatial Audio. Even your existing library of photos and videos can be viewed in this new format, offering a fresh perspective on cherished memories. Panoramas, for instance, will wrap around you, making you feel like you're standing right at the location.
In Conclusion
The future of video capture and viewing is here with the Apple Vision Pro and iPhone 15 Pro. As Apple CEO Tim Cook mentioned, the Vision Pro is set to release in early 2024, with the iPhone 15 Pro already making waves in the market. Whether you're capturing a family event, a scenic panorama, or just everyday moments, the world of spatial videos offers an unparalleled experience. So, gear up and dive into the next dimension of memories with Apple's latest innovations.