In an August 2023 announcement that came as a breath of fresh air for content creators, Twitch declared that it will no longer hold its partners and affiliates to the previously imposed exclusivity agreement. This decision, announced on August 23, allows Twitch partners and affiliates to create live content on rival platforms such as YouTube and Facebook.
The End of Exclusivity
Before this change, Twitch's Partner Program offered various perks, but it also mandated exclusivity, restricting creators from live streaming on other platforms. In effect, if you were a Twitch partner, you were strictly limited to producing live content solely on Twitch. This led to some high-profile streamers like Nadeshot opting to give up their partner status on Twitch in order to stream on multiple platforms concurrently.
The New Landscape
According to the announcement, Twitch acknowledges that the digital landscape has evolved significantly since the inception of the Partner Program. It notes, "We still believe that Twitch is the best place for creators to build and engage with their community," while also understanding that "many of you engage with your communities in many different places."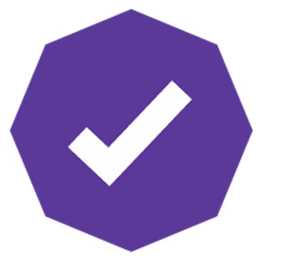 Restrictions Apply
However, it's not an all-you-can-eat buffet. The policy change comes with certain limitations:
No Simultaneous Streaming on Rival Platforms
: While you can stream on Twitch and then immediately go live on YouTube or Facebook, you can't stream on these platforms simultaneously for extended periods. This ensures that Twitch retains a degree of exclusivity.
Exceptions for Short-Form Content
: Platforms categorized as "short-form mobile services," such as TikTok and Instagram Live, are exempt from the exclusivity rule. This means streamers can go live on these platforms at the same time as they are live on Twitch.
Focus on Community Experience
: Twitch's reasoning behind these limitations is to prevent a "sub-optimal experience for your community." The platform believes that engaging with two streams at once could dilute the quality of the user experience.
Response or Retaliation?
Many industry experts view this policy change as Twitch's response to losing ground to competitors like YouTube, where big-name streamers have been signing exclusive deals. However, even if they make the switch, these streamers are still bound by exclusivity agreements on the new platforms.
What's Next?
This move has been generally well-received, especially by creators who are increasingly diversifying their income streams and community interactions across various platforms. Although Twitch still recommends not to engage in simultaneous streaming for extended periods on rival platforms, the easing of the exclusivity clause provides more leeway for streamers to grow their brand and reach wider audiences.
In summary, while this is a step forward in offering more flexibility to Twitch's content creators, it's also a carefully measured strategy that keeps the platform's own interests intact. Only time will tell if this change will bring about a significant shift in the live streaming landscape.